Covidien Transvaginal Mesh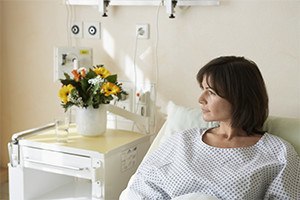 Defective Medical Device Attorneys Helping Victims Nationwide
Many women suffer complications after being implanted with transvaginal mesh. The most serious complication is extrusion or protrusion of the mesh, which occurs when the implant does not stay securely in place but instead pushes into the vaginal wall, damaging tissue and eroding. Injuries caused by transvaginal mesh include substantial pain, organ damage, and mesh embedded in tissue. Intercourse may become painful, and infections are likely. Even after numerous surgeries, there is no guarantee that the harm caused by eroded transvaginal mesh will be repaired. Often, the only recourse an injured patient has is to pursue a claim for compensation. If you suffered any type of injury from a Covidien product, the Covidien transvaginal mesh lawyers at Moll Law Group are available to represent you in a claim for compensation. Billions of dollars have been recovered in lawsuits in which we have been involved.
Establishing Liability for Injuries Caused by Covidien Transvaginal Mesh
Covidien transvaginal mesh has been the subject of thousands of lawsuits alleging serious injuries, some of which have been settled with confidentiality agreements. C.R. Bard has revealed that the company provided it with vaginal mesh products, arguing that it believes Covidien was responsible for providing indemnification and defense in many of the lawsuits against C.R. Bard.
The allegations against Covidien are similar to other transvaginal mesh claims. Primarily, the allegations are that substandard materials and defective design have caused serious side effects and injuries, about which the company failed to provide adequate warnings.
Defective design claims are often litigated using a theory of strict liability. You will need to establish that there was a design defect and that the design defect caused your injuries. Generally, to establish a design defect, your Covidien transvaginal mesh attorney will need to prove that the design of the transvaginal mesh was unreasonably dangerous by meeting the requirements of either the risk-utility test or the consumer expectations test.
With the former test, you need to establish that the benefits of using the product as designed do not outweigh the risks of harm associated with using it. Among the factors considered are the cost of the product, the scope of the defect, and the severity of the injury. Usually, it is necessary to retain an expert to testify about design defects in order to meet the risk-utility test. With the consumer expectations test, the court will focus on a reasonable consumer's expectation of the product's safety when the product is used in a reasonably foreseeable way.
Claims of a failure to warn are also common in connection with the implantation of transvaginal mesh. Generally, women have been told that it is an easy way to treat pelvic organ prolapse or stress urinary incontinence. They have not necessarily been told about the potential complications that can arise after surgery and the difficulty of fixing those complications.
In 2011, the FDA reported that it received close to 4,000 complaints of injuries and deaths associated with transvaginal mesh. Manufacturers remain responsible for keeping track of the injuries caused by their products once the products are put on the market. They must stay on top of complaints related to transvaginal mesh and provide adequate warnings. In many cases, however, manufacturers failed to warn and should be held accountable for the physical, emotional, and financial harm caused by this failure.
Consult an Experienced Covidien Transvaginal Mesh Lawyer
If you were harmed due to the implantation of Covidien transvaginal mesh, you may pursue a claim for compensation against the manufacturer for a design defect or a failure to warn. The Covidien transvaginal mesh attorneys at Moll Law Group are available to represent you in your case. We are tenacious lawyers and compassionate consumer advocates. We advise and represent injured consumers around the nation, including in states such as Illinois, Michigan, Texas, Ohio, Pennsylvania, New York, Florida, and California. Call us at 312-462-1700 or use our online form to set up a free consultation with a product liability attorney.