Faulty Handrail & Stairwell Attorneys in Chicago
Premises Liability Lawyers Helping Victims in Chicago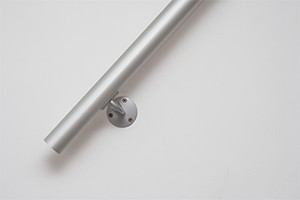 There are numerous dangers associated with stairs. In some cases, there may be inherent defects in the stairs' construction, while in other cases, stairs may be improperly maintained. Either way, a fall down stairs may result in serious injuries, such as broken limbs, concussions, or worse. At Moll Law Group, our Chicago premises liability attorneys can help you seek compensation if you are hurt as a result of faulty handrails or stairwells on someone else's property.
Bringing a Negligence Claim Based on a Faulty Handrail or Stairwell
Stairs can be dangerous because of faulty handrails, slippery surfaces, ice or water buildup, building code violations, unevenness, or defective materials. In Illinois, all property owners have a duty to make sure their stairs are safe for invitees, such as customers, or licensees, such as social guests.
In order to prevail in a premises liability claim after being hurt on stairs owned by someone else, you will need to establish your status as either an invitee or a licensee. Also, you will need to show that the owner or occupant knew or should have known by using reasonable care that there was a dangerous condition on the stairs, the owner should have expected that you would not discover the danger on your own, and the owner failed to use reasonable care to protect you against the danger.
The notice requirement can make proving a premises liability lawsuit complicated. If there is no evidence that a property owner should have discovered that the stairs were defective in some way, the courts usually will not impose liability. However, if the property owner or its agents actually created the dangerous condition, this rule does not apply. In those cases, the landowner owes a duty to use reasonable care to provide safety to people who are lawfully visiting the property. For example, if the landowner makes repairs on the stairs, and these repairs actually make the handrails more dangerous, the landowner will be held responsible even if it was unaware that this was true.
Generally, a landowner does not have a duty to repair or warn about an open and obvious danger. However, there are cases in which a landowner should anticipate that a dangerous condition could harm a visitor, even though it may be obvious. In those cases, the landowner still owes a duty of reasonable care to the visitor to either warn him or take other steps to protect him.
A landowner should expect, for example, that a visitor's attention might be distracted in certain situations so that he will not notice an obvious danger. A duty might also arise if a visitor sees that the advantages of encountering a danger outweigh the apparent risk. This is especially true when stairs are concerned. For example, a customer trying to leave an upper-level boutique may walk downstairs to the street even if there is a possibility that the stairs are icy because the door has locked behind her. If the visitor slips and falls while holding the handrail on her way down the stairs because ice has formed on the handrail, the landowner may be found to have violated the duty to use reasonable care.
Seek Guidance from a Premises Liability Attorney in Chicago
If you have been hurt due to a faulty handrail or stairwell, the Chicago lawyers at Moll Law Group are available to assert your right to compensation. We represent accident victims in Naperville, Schaumburg, Wheaton, and many Cook County communities. Billions of dollars have been recovered in cases in which we have been involved. Call us at 312-462-1700 or contact us online to schedule a free consultation with an injury attorney.