Restaurant Accidents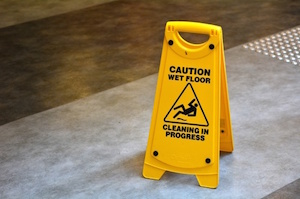 Premises Liability Attorneys Serving the Chicago Area
When you go out to eat at a restaurant with friends or family, the last thing you expect is to be severely injured. Unfortunately, our Chicago restaurant injury lawyers know that not all restaurant owners and staff are as careful as they should be to make sure that patrons avoid harm. Some common ways that people may be injured or made sick at restaurants include slip and falls, food poisoning, and burns. If you are hurt at a restaurant, the premises liability lawyers at Moll Law Group are available to evaluate your case and represent you in a claim for compensation.
Seeking Compensation for a Restaurant Accident
Although there are several possible grounds for bringing a lawsuit against a restaurant after getting injured there, one of the most common is premises liability. The Premises Liability Act (740 ILCS 13) provides for property owner or occupier liability in Illinois. Generally, an owner or occupier owes a duty to its customers to keep the property in a reasonably safe condition. This means that if the owner or occupier knows about a defect, it must repair the problem or post warnings for visitors. For example, a restaurant owner that knows there is a dislodged tile in the hall leading to the bathroom that presents a tripping hazard should put up an orange cone, or get the tile properly affixed so that it is no longer dangerous.
Moreover, business owners or occupiers can be held accountable if they reasonably should have known about a dangerous property condition, not just if they actually knew. All property owners are required to inspect their premises regularly in order to determine whether there are any dangerous conditions that need fixing. When a condition results in injuries that could have been foreseen, the owner or occupier may be held liable with the assistance of a restaurant injury attorney in the Chicago area.
If a dangerous property condition exists for a long period of time, it is likely that a restaurant owner or occupier should have known or had constructive knowledge of the dangerous condition. Proving actual or constructive knowledge can be difficult, but in some cases, there are witnesses, such as restaurant employees, who know how long a problem existed. However, if, for example, a restaurant employee spills a liquid and creates the hazardous condition that injured one of its customers, liability for the condition is imputed to the employer.
If you successfully establish a premises liability claim, you may recover compensation for medical expenses, lost income, loss of enjoyment, disability, vocational rehabilitation, and pain and suffering. Often, property insurers defend against premises liability claims by arguing that the condition was open and obvious, so you should have noticed it. A skilled attorney may be critical in fighting back against this argument.
Consult a Chicago Lawyer for a Restaurant Injury Claim
Restaurant liability can be challenging to establish, but your chances of recovery are usually better if you retain legal counsel. The Chicago restaurant injury attorneys at Moll Law Group are available to help you recover compensation for your injuries. Our firm represents injured individuals in Naperville, Wheaton, Schaumburg, and communities throughout Cook County. Billions of dollars have been recovered in cases in which we have been involved. Call us at 312-462-1700 or complete our online form to schedule a free consultation with an injury attorney.