Poor Lighting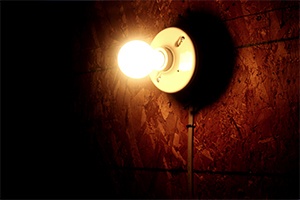 Chicago Lawyers Experienced in Premises Liability Claims
After suffering serious injuries on someone else's property, you may be uncertain about which steps to take. Medical bills may pile up quickly, and you may not be able to work. If you were hurt because of a dangerous condition that should have been repaired or because you were not warned about a dangerous condition, you may be able to recover compensation by bringing a lawsuit against the property owner or occupier. One type of dangerous property condition is poor lighting, which may lead to both accidents and third-party crimes. If you have been hurt because of inadequate lighting on someone else's property, the Chicago premises liability attorneys at Moll Law Group can help you assert your right to compensation.
Holding a Property Owner Accountable for Poor Lighting
Often, bringing a lawsuit against a property owner—whether it is a business or an apartment complex—is the only way to recover your medical costs and loss of income after serious injuries arising out of poor lighting.
The Illinois Premises Liability Act abolished the distinction between invitees and licensees that existed under the common law. In general, property owners owe a duty to all lawful visitors to use reasonable care under the circumstances in connection with the state of the premises and the acts done on them. The law does not require property owners to warn of conditions known to the visitor or those that are open and obvious or to warn of dangers arising from misuse.
Poor lighting at a business establishment may result in assaults. If you are raped or mugged because the lighting was inadequate at a mall, retail store, apartment complex, nightclub, or other business, you may be able to bring a negligent security claim. This is a type of premises liability case in which you seek to hold the property owner liable for failing to take appropriate security measures, given the history of crime around the property. You will need to establish foreseeability and show that the business did not provide appropriate security to ensure that its customers were reasonably safe.
Generally, if a business has had multiple similar prior incidents and has not taken steps to improve security, such as by improving the lighting, it is possible to establish foreseeability. For example, if there have been previous sexual assaults in a poorly lit mall stairwell, a victim who has been raped there likely can establish foreseeability.
If you succeed in a premises liability claim based on poor lighting, you may be able to recover many forms of compensation. These include both noneconomic and economic losses, such as pain and suffering, mental anguish, medical costs, and lost wages. A civil lawsuit against a property owner for negligent security is independent of any criminal charges brought against the actual perpetrator of the attack.
Consult a Premises Liability Attorney in the Chicago Area
If you have been injured on someone else's property due to poor lighting, it may be appropriate to bring suit to seek compensation for the resulting losses. The Chicago lawyers at Moll Law Group are ready to help. Our firm represents victims in Naperville, Schaumburg, Wheaton, and communities throughout Cook County. Billions of dollars have been recovered in cases in which we have been involved. Call us at 312-462-1700 or use our online form to set up a free consultation with an injury attorney.