Chicago Negligent Security and Assault Injury Lawyers
Knowledgeable Premises Liability Lawyers Serving the Chicago Area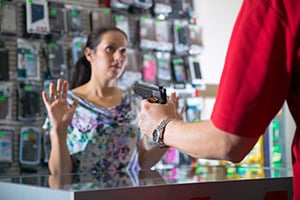 After an assault, you may need time to heal. Unfortunately, you may have substantial medical bills and be uncertain about how you can pay them off. You may be reluctant to miss work to recover from an attack because you anticipate substantial bills. In some cases, a business or commercial establishment is to blame for an assault committed by a third party. As property owners or possessors, businesses owe a duty to their customers to make their property reasonably safe for invitees and licensees. This can include a duty to provide adequate security to guard against criminal attacks. At Moll Law Group, our Chicago negligent security attorneys are available to file a claim or lawsuit for compensation if you have been harmed by the criminal actions of a third party on someone else's property. Enlisting a premises liability attorney is an important step to take in asserting your rights.
Negligent Security and Assault in Illinois
Perpetrators of violent crimes usually have no assets or insurance to cover compensation for their victims. They are judgment proof. Thus, the law recognizes a negligent security cause of action so that a victim is able to recover compensation if a property owner's negligence allowed an assault or other violent crime to be committed. Places where a property owner or possessor might be held responsible for an attack include apartment complexes, restaurants, bars, nightclubs, parking lots, malls, liquor stores, and gas stations.
Under Illinois premises liability law, all property owners owe a duty of reasonable care to protect invitees and licensees who come onto their property. In particular, businesses must take reasonable precautions to protect customers from foreseeable crimes. Often, attackers take advantage of a lack of lighting, security guards, locks, or security cameras in order to commit their crimes.
To recover compensation from a business with the assistance of a negligent security lawyer in Chicago, a victim must prove that there was a dangerous condition on the property, the owner or occupier of the property knew or by using reasonable investigation should have known about the dangerous condition, the owner or occupier failed to take reasonable steps to eliminate the danger, and this failure was the legal cause of the victim's injuries.
Some courts have found that a property with a history of violent crimes can be considered a dangerous condition that presents a foreseeable, unreasonable, and nonobvious risk to visitors. When criminal conduct is foreseeable, a landowner owes a duty to prevent injuries to those whom it has invited onto the property. In order to establish foreseeability, a plaintiff must usually prove that there were prior similar attacks at the business and that these alerted the business to the dangers for customers.
People who are able to prove negligent security may recover economic and noneconomic damages, including compensation for the cost of medical bills, lost income, lost earning capacity, disabilities, emotional distress, pain and suffering, and loss of enjoyment.
Pursue a Negligent Security Claim with a Chicago Attorney
If you suffered injuries due to negligent security at a business, our Chicago negligent security lawyers are available to represent you in a premises liability lawsuit. Our firm is committed to assisting victims in Naperville, Wheaton, Schaumburg, and throughout Cook County. Billions of dollars have been recovered in cases in which we have been involved. Contact us online or call us at 312-462-1700 for a free consultation with an injury attorney.