Grocery Store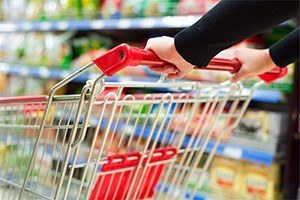 Slip and Fall Accident Attorneys Assisting Chicago Residents
Many people are injured on a daily basis in grocery stores. Some common types of accidents include slipping on unmarked wet surfaces, tripping on produce boxes, tripping on entry mats or steps, and being struck by heavy falling objects. As our Chicago grocery store injury lawyers know, these businesses owe their customers a duty to keep the store in a reasonably safe condition so that they do not encounter unreasonable risks of harm. If you are hurt while shopping, you should consult the premises liability lawyers at Moll Law Group about your legal rights and options. Billions of dollars have been recovered in cases in which we have been involved.
Pursuing Compensation from a Negligent Grocery Store
Grocery stores owe a duty to their customers. In some premises liability cases, courts need to determine whether there is a duty at the outset, but in the context of a customer's slip and fall or other accident in a grocery store, the duty is well established.
Traditionally, a plaintiff's status on the property (as an invitee, licensee, or trespasser) would determine the scope of the duty owed. However, under 740 ILCS 130/2, the distinction between invitees and licensees has been abolished. Both types of visitors are owed a duty of reasonable care under the circumstances regarding the state of the premises and any dangerous conditions they encounter there. In one case, for example, a customer was hurt when a shoplifter was running from a security guard. The trial court found that the store could not be held liable for failing to keep a lookout during the chase to avoid injuring the plaintiff. On appeal, however, the court noted that the store's security guard should have used reasonable care not to injure the plaintiff while chasing the shoplifter. The court reversed the dismissal.
In general, the duty of reasonable care does not extend to warnings of conditions known to the visitor, open and obvious dangers, dangers that the visitor can reasonably be expected to discover, or latent defects unknown to the property owner or store. The store may not be liable for failing to protect a visitor from injuries caused by the misuse of anything located in the store or failing to warn visitors of dangers that could arise from misuse by other visitors. A grocery store injury attorney can advise Chicago residents on their prospects of recovering compensation.
If you are injured in a grocery store, you can potentially recover a wide range of compensatory damages, both economic and noneconomic. Some damages to which you may be entitled include pain and suffering, medical expenses, household services, loss of income, and lost earning capacity.
One of the most complex aspects of grocery store cases is that evidence vanishes quickly. In some cases, there may be videotaped surveillance, but the store may have a policy of erasing surveillance tapes within a short window of time. This is why it is important to consult an attorney as soon as possible after an accident.
Contact a Knowledgeable Grocery Store Injury Lawyer in Chicago
If you have been hurt and believe that a grocery store was responsible, the Chicago grocery store injury attorneys at Moll Law Group are available to help you recover compensation. Our injury lawyers also represent people in Naperville, Schaumburg, Wheaton, and areas throughout Cook County. Contact us via our online form or call us at 312-462-1700 to set up a free consultation.