Brakes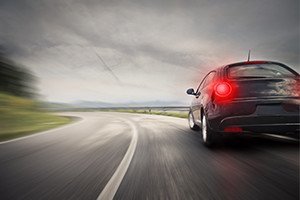 Knowledgeable Auto Defect Lawyers Protecting the Rights of Consumers
Cars have complex brake systems in which various parts, such as discs, calipers, and rotors, need to function together to stop a car safely. Brakes can be defective in many different ways. Hydraulic lines may leak, discs may not be properly installed, or calipers may crack. In some cases, brakes grab, which causes a jerking stop. They also may move a car to the side, which can result in a rollover or a car moving into oncoming traffic. Our brake defect lawyers know that sometimes brakes fail with no warning, while other times you may experience that they have become mushy while driving. If you are in a car accident that you believe was caused by faulty brakes, the auto defect attorneys at Moll Law Group are available to bring a product liability claim or lawsuit against the manufacturer on your behalf. We handle cases nationwide, and billions of dollars have been recovered in cases in which we have been involved.
Holding a Manufacturer Accountable for Failing Brakes
If a brake system fails, you may lose your ability to stop or slow down safely. In some cases, drivers may not know that they have lost this ability until they try to brake at high speeds. The resulting car accident may be catastrophic or fatal.
In most states, you can bring a strict liability claim for defective brakes and sue the manufacturer, the distributor, and the dealer that made the sale. Your brake defect attorney will have to show that the brakes were unreasonably dangerous and defective, the defect hurt you while the car was being used as it was intended to be used, and the car was not substantially changed from its original sale condition. Most strict liability claims arising from defective brakes are based on a manufacturing or design defect. That is, the defect arose from an intentional decision made during the design of the brakes or the vehicle, or it arose from an error in the manufacturing process.
In some cases, a driver of another car will bring a product liability lawsuit on the basis of an at-fault driver's claim that the brakes were defective. The manufacturer, distributor, or seller may then defend the case by pointing out that the at-fault driver knew of the defect but continued to use the car. For example, if you notice that the brakes are mushy after having had a vehicle for a long time, and you continue to drive without bothering to replace the brakes or go in for maintenance, you may not be able to recover compensation from a manufacturer.
In some cases, defective brakes are the result of negligence by a repairman or a mechanic. You may have a claim for compensation from the mechanic, rather than the manufacturer. Generally, in this type of a negligence claim, you must prove the mechanic's duty of care, a breach of duty, causation, and actual damages.
Explore Your Options with an Brake Defect Attorney
Brake defect cases are often complex, necessitating the use of experts. If you suffered injuries or a loved one died because of faulty brakes, the brake defect lawyers at Moll Law Group are available to determine who was responsible and pursue a claim or sue those parties. We handle product liability cases throughout the U.S., including in states like California, Florida, New York, Illinois, Texas, Pennsylvania, Ohio, and Michigan. Contact us via our online form or call us at 312-462-1700 to set up a free appointment with a product liability attorney.