Beds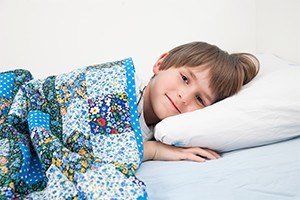 Child Injury Lawyers Fighting for Victims Nationwide
You might assume that manufacturers adequately test and take precautions in connection with children's beds. However, there are many ways in which children's beds can be dangerously defective. For example, some children's beds have toy chests, and the lid may close too quickly on a child, presenting a risk of entrapment or strangulation. Similarly, some children's beds are designed with mattress support rails that break easily, presenting a fall hazard. Our child bed defect lawyers also know that bunk beds that are badly designed can break and cause injury to a child sleeping beneath. Some children's beds have motor roller shades that can overheat and cause a fire. If your child is hurt as a result of a defective bed, the child injury attorneys at Moll Law Group are available to represent you in a product liability claim or lawsuit. We represent clients around the nation, and billions of dollars have been recovered in cases in which we have been involved.
Holding a Manufacturer Liable for a Defective Bed
Manufacturers of children's beds that are suspected or known to have a defect should issue recalls. Federal law requires retailers, distributors, and manufacturers to report to the Consumer Product Safety Commission (CPSC) within 24 hours if they receive information that reasonably supports the conclusion that a particular product is defective, such that it causes an unreasonable risk of injury or death. They are also supposed to make a report if the product does not comply with a regulation or ban enforced by the CPSC.
Manufacturers may be required to pay civil penalties if they fail to report a death or hazard to the CPSC. For example, although it denied the allegations, a furniture manufacturer agreed to pay a civil penalty of $725,000 to resolve the CPSC's allegations that it failed to report that a child of 22 months had died when the lid of a toy chest that was part of a bed fell on his neck. In many cases, the only way to hold a manufacturer accountable is to bring a product liability lawsuit with the assistance of a child bed defect lawyer.
To recover compensation, you will have to establish a dangerous defect. The defect may be one of marketing, manufacturing, or design. What else will have to be proven depends on the state. Most states allow product liability lawsuits to proceed under a theory of strict liability. In that case, a plaintiff must establish that the dangerous defect existed and that the defect caused an injury. A manufacturer can be held responsible under a theory of strict liability without a plaintiff establishing its negligence, or its failure to use reasonable care.
However, in some states, a plaintiff must establish the traditional elements of negligence in order to hold a manufacturer accountable for a defective product. The plaintiff will need to prove the following elements by a preponderance of the evidence: the manufacturer's duty, a breach of duty, actual and proximate (legal) causation, and actual damages. What a "preponderance of the evidence" means can vary from state to state, but generally it is a standard of proof requiring evidence that is more convincing or has more weight than the evidence introduced by the other side. In some cases, it means that whichever side convinces the trier of fact by 51% of the evidence should prevail.
Consult an Experienced Child Bed Defect Attorney
Parents expect that their children will be safe when they go to bed. It is tragic when a manufacturer values profits over the safety of small children. If your child was hurt due to a defective bed, our child bed defect attorneys are available to help you recover the compensation you deserve. Moll Law Group represents victims nationwide, including in states such as California, Florida, Illinois, New York, Texas, Pennsylvania, Ohio, and Michigan. Contact us via our online form or call us at 312-462-1700 for a free consultation with a product liability attorney.