Hyland's Teething Tablets and Gels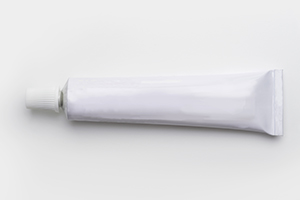 Child Injury Attorneys Representing Victims Nationwide
The Food and Drug Administration (FDA) has received reports of 10 deaths of children who used homeopathic teething tablets and gels, as well as 400 adverse events over the last six years. Hyland's makes the homeopathic teething tablets and gels, and it intends to stop distributing these products in the U.S. The FDA has not recalled the products, but it has warned families to stop using them and to bring children to the hospital immediately if they experience symptoms such as fever, vomiting, sleepiness, tremors, agitation, irritability, blue or gray skin, or shortness of breath. If your child suffered harm as a result of belladonna and benzocaine in tablets or gels, the child injury lawyers at Moll Law Group are available to assist you in bringing a lawsuit.
Pursuing Compensation for Harm Caused by Benzocaine and Belladonna
In 2010, the FDA issued a safety alert and Hyland's issued a recall after it found inconsistent amounts of belladonna in Hyland's teething tablets and received reports of adverse events related to this. Hyland's had reformulated the product to reduce how much belladonna was being consumed, and it claimed that it had not seen a trend to show that its medicine was a risk to the public. However, there are known potential side effects in connection with the oral use of belladonna and gels with benzocaine.
The FDA has found that using benzocaine gels for mouth or gum pain may lead to a rare condition known as methemoglobinemia, which is a disorder in which oxygen supplies through the bloodstream are seriously reduced, especially for children under the age of two. There have been 29 reports of methemoglobinemia related to benzocaine gel, and many of these were in children under two years old.
If your child was injured due to the use of child products containing benzocaine or belladonna, you may be able to file a product liability lawsuit. To establish liability, you will need to show that the tablets or gels were defective in one of three ways: design, manufacturing, or marketing. Most likely, the defects that may be alleged in connection with these products are those related to design or marketing. In most states, a manufacturer may be held strictly liable for these defects. This means that you will need only to establish the existence of an unreasonably dangerous condition or defect, causation, and injuries, as well as proving that the condition existed when the product left the manufacturer.
When strict liability applies, you do not need to establish that the manufacturer failed to use reasonable care. However, certain states require plaintiffs to use a theory of negligence. If you bring a claim in one of these states, you will need to establish that the manufacturer breached its duty to use reasonable care.
Once liability is established in a personal injury or wrongful death case, you may recover compensation. This may include medical costs, pain and suffering, and the loss of love and affection in a case of wrongful death.
Explore Your Options with a Child Injury Lawyer
If your child was hurt or died due to benzocaine or belladonna in a tablet or gel, the child injury attorneys at Moll Law Group can file a product liability lawsuit on your behalf. We represent consumers nationwide, including in Illinois, Michigan, Ohio, Pennsylvania, Texas, New York, Florida, and California. Billions of dollars have been recovered in lawsuits in which we have been involved. Call us at 312-462-1700 or use our online form to set up a free consultation with a product liability lawyer.