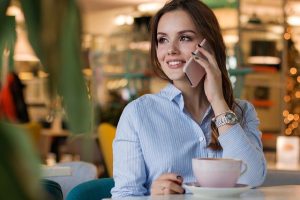 The Consumer Product Safety Commission (CPSC) has announced Fitbit's March 2, 2022 recall of its Iconic smart watches due to the risk of burn injuries. The company found that the lithium-ion battery in its smartwatch may overheat. Around 1 million affected Fitbits have been sold around the country. The remedy if you have this smartwatch, is a refund. However, if you were burned by a Fitbit or any other smart watch, you should consult the seasoned Chicago-based product liability lawyers of Moll Law Group about whether you have grounds to sue for damages. Billions have been recovered in cases with which we've been involved.
Call the Product Liability Lawyers of the Moll Law Group About a Defective Smartwatch
The smartwatches involved in the recall are the Fitbit Iconic Smartwatches, which are sold with a polyurethane band and that have a 1.4 inch color LCD screen. Watches are sold in different colors including combinations that feature smoke gray, burnt around, ink blue, silver gray, and slate blue. One of them is cobranded with Adidas. The smartwatch tracks sleep, heart rate, and activity. The recalled Iconic smart watch has a model number, FB503, printed on the back of the device close to where the band connects to the watch.
The company has received at least 115 reports in America, as well as 59 reports from around the world that the battery overheats. Seventy-eight people have reported burn injuries in America; these included 2 reports of third-degree burns and 4 reports of second-degree burns. There have been 40 reports of burn injuries across the globe.