Breech Birth Injuries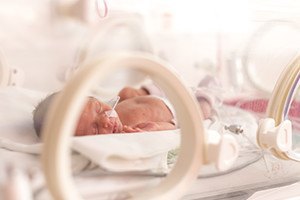 Chicago Attorneys Helping Medical Malpractice Victims
Most babies do not suffer traumatic birth injuries, but some injuries do occur as a result of improper decisions by doctors or other medical staff. A traumatic birth is more likely in certain situations, including breech or another abnormal presentation. Babies are usually born head-first. In a breech position, the baby is born bottom-first rather than head-first. If your baby was hurt or died due to a medical professional's error during a breech birth delivery, the Chicago breech birth injury lawyers at Moll Law Group are available to help you assert your rights.
Liability for Breech Birth Injuries
Some common problems arising out of breech births are umbilical cord prolapse or compression, physical injuries due to the head getting trapped, brachial plexus injuries, and hypoxia leading to brain damage or death. Lifelong consequences of a doctor's failure to mitigate these injuries may involve developmental delays, Erb's palsy, and cerebral palsy.
In one study of babies who died after breech delivery and babies who survived after breech delivery, researchers determined that the most common birth trauma arising out of breech delivery was an injury to the muscles and the soft tissues of the back and lower extremities. In some seriously injured babies, there were signs of crush syndrome and disseminated intravascular coagulation.
Usually, a doctor monitors a mother during the third trimester to make sure a baby turns head-down. Risk factors for a baby being positioned breech include multiple pregnancies, congenital abnormalities, a lax pelvic wall, placenta previa, contracted pelvis, or an unusual amount of amniotic fluid. When a breech position is detected, doctors usually try an external cephalic version (ECV), using an ultrasound to watch the baby and manipulate the mother's pelvis to get the baby to turn. However, if the baby cannot be turned, most competent doctors order a C-section.
Not all injuries to babies can be prevented, but birth injury claims are based on medical malpractice. In general, a breech birth injury attorney in Chicago will need to show that the obstetrician did not act as other competent obstetricians would have acted under the same or similar circumstances. For example, an obstetrician who did not monitor the baby's position during the end of the third trimester might not know the baby was breech and might fail to order a C-section or attempt an ECV.
If the baby suffered birth injuries because of the doctor's failure to act as a competent doctor would have acted, it may be possible to recover many forms of compensation. In most cases, these can include economic and non-economic harm to the baby as well as the parents.
In most states, tort reform has resulted in numerous special procedural requirements for birth injury and medical malpractice lawsuits generally. In Illinois, a plaintiff will need to file an expert report and affidavit soon after filing suit to show that there is a reasonable and meritorious basis for the lawsuit.
Contact an Experienced Breech Birth Injury Lawyer in Chicago
If your baby suffered injuries due to a breech birth, the Chicago breech birth injury attorneys at Moll Law Group are available to file suit against the appropriate health care providers on your behalf. Our firm represents people in Naperville, Schaumburg, Wheaton, and cities throughout Cook County. Billions of dollars have been recovered in cases in which we have been involved. Call us at 312-462-1700 or use our online form to schedule a free consultation with a medical malpractice attorney.