Encephalopathy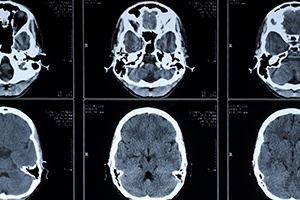 Birth Injury Lawyers Assisting Families in Chicago and Surrounding Areas
Hypoxic Ischemic Encephalopathy (HIE) is a dysfunction of the brain that occurs when an infant's brain does not get enough blood and oxygen. Often, it develops during the perinatal period—just before and after delivery. Encephalopathy may lead to significant impairments in a child or even death. If you suspect that your child's encephalopathy was a result of medical malpractice, you should contact a Chicago encephalopathy attorney to discuss the possibility of taking legal action. The experienced birth injury attorneys at Moll Law Group are available to help you pursue the compensation that you need.
Establishing Liability for Encephalopathy
Complications during pregnancy that may cause encephalopathy include cardiac disease, preeclampsia, drug and alcohol abuse, congenital infections of the fetus, or the mother's diabetes with vascular disease. However, encephalopathy may also develop during labor and delivery, due to complications like abnormal fetal position, excessive bleeding from the placenta, prolonged late stages of labor, and rupture of the placenta. In some cases, it develops just after delivery due to sepsis, meningitis, severe prematurity, or brain trauma. While some encephalopathy cannot be prevented, in some cases it is a result of medical malpractice.
Symptoms associated with encephalopathy include low heart rate, poor muscle tone, bluish or pale skin color, and meconium-stained amniotic fluid. A child with encephalopathy may experience cognitive problems, motor skill development delays, neurodevelopment delays, epilepsy, and other conditions. Treatment will depend partly on how severe the symptoms are. Some treatments try to reverse the damage, while others are intended to keep your child alive. Babies with severe symptoms may have their lifespans reduced and suffer pain during their lives.
A birth injury lawsuit brought by an encephalopathy lawyer in Chicago may be the only way that a parent can afford some of the treatments for encephalopathy. Obstetricians and other health care professionals are required to reasonably follow the accepted standards and practices of the relevant medical community when faced with problems like maternal diabetes, prolonged late stage labor, or changes in fetal heart rate. When evaluating your possible birth injury case, we can consult an expert to determine whether your doctor followed the same practices and standards that other obstetricians would when faced with similar problems and a similar patient.
Encephalopathy may not be diagnosed until a child is a toddler, and it may take even longer to know the full scope of the harm. Generally, you have two years from the date of the injury or the date that you reasonably should have known about the injury to bring a lawsuit against a health care provider. In most situations, minors have eight years to bring a medical malpractice claim, but they must bring suit before they turn 22. If a child is permanently disabled, the time for determining the start of the statute of limitations period is when the minor's disability is removed. However, these rules are complex, and you should consult with an attorney as soon as you suspect that malpractice caused your child's encephalopathy.
Contact an Experienced Chicago Attorney for an Encephalopathy Case
If your baby suffers harm from a doctor's failure to prevent encephalopathy when prevention was possible, you may need to bring a lawsuit for compensation. The Chicago encephalopathy lawyers at Moll Law Group can review your case and represent you if you have a claim. Our firm assists injured individuals and families in Naperville, Schaumburg, Wheaton, and communities throughout Cook County. Billions of dollars have been recovered for injured people in cases in which we have been involved. Contact us online or call us at 312-462-1700 for a free consultation with a medical malpractice attorney.