Meconium Aspiration Syndrome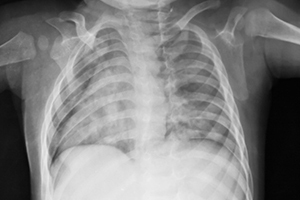 Birth Injury Attorneys Assisting Chicago Families
Meconium aspiration syndrome refers to breathing problems in an infant who breathed meconium into their lungs at birth. Meconium is early stool, which is passed from an infant's body before the baby starts to digest formula and breastmilk. It is sometimes passed into amniotic fluid in response to stress. If your child suffers from meconium aspiration syndrome, and you suspect that medical malpractice was the cause, the experienced Chicago birth injury lawyers at Moll Law Group are available to help you seek compensation.
Pursuing Compensation for Injuries Related to Meconium Aspiration Syndrome
Sometimes babies pass meconium while still in utero because their blood or oxygen supplies decrease. This may be a result of problems with the placenta or umbilical cord. Risk factors for this problem include maternal diabetes, a difficult delivery, and high blood pressure in a pregnant mother. Appropriate monitoring during labor and delivery by an obstetrician and nursing staff should detect that a baby is under stress. If the meconium moves into the amniotic fluid surrounding the baby, the baby may inhale meconium into their lungs, where the substance may block the infant's airways and cause inflammation.
Babies who breathe in meconium may have difficulty breathing, a bluish skin color, or limpness at birth. They may have a low Apgar score upon being born. It may be necessary for the medical team to place a tube in the infant's airway to suction out the meconium, and the infant may need to be watched closely and put on a ventilator, antibiotics, or surfactant. In very severe cases, extracorporeal membrane oxygenation may be necessary.
If your child suffers serious harm, such as lung damage, brain injury, or cerebral palsy, due to meconium aspiration that could have been prevented, it may be appropriate to bring a birth injury lawsuit. This is a type of medical malpractice case in which a plaintiff alleges that a doctor or another health care provider's professional negligence caused injuries. Parents may bring a birth injury lawsuit to seek compensation on behalf of their child and themselves.
In Illinois, plaintiffs must file a certificate of merit with their initial complaint. When a certificate of merit is not filed or is invalid, the statute of limitations continues to run. It is important to retain an experienced attorney who will consult a credible expert and file a valid certificate of merit or an affidavit stating that there was not enough time to fulfill this requirement, due to the statute of limitations soon expiring. The expert must provide an opinion about what the standard of care was in the situation and state that the health care provider's breach of this standard was the cause of the meconium aspiration syndrome and the related injuries. Often, a birth injury case becomes a battle of experts who disagree on whether the defendant's actions were the cause of the baby's injuries.
Retain a Chicago Lawyer for Your Birth Injury Claim
Nothing is as heartbreaking for parents as a child who suffers from devastating injuries. If you are in this situation, you may be entitled to compensation. The Chicago attorneys at Moll Law Group can represent you in a lawsuit. Our firm assists families in Schaumburg, Naperville, Wheaton, and many areas of Cook County. Billions of dollars have been recovered in cases in which we have been involved. Call us at 312-462-1700 or use our online form to schedule a free appointment with a medical malpractice lawyer.