Placental Abruption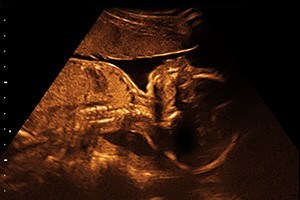 Birth Injury Attorneys Representing Chicago Residents
The placenta provides nutrients to a baby during gestation. When there are injuries to the placenta, they can be life-threatening. Placental abruption happens if the placenta is separated from the uterine wall. When it occurs, it usually happens after the fetus is 20 weeks old. Some reasons for placental abruption include smoking during pregnancy, diabetes, high blood pressure, and maternal age. Obstetricians are supposed to monitor women who have risk factors for placental abruption carefully. When it is left untreated, it can lead to serious medical conditions in the baby, including premature birth, cerebral palsy, and heightened risk of infant death. You may need to explore your options with a Chicago placental abruption lawyer if your baby is harmed due to this condition. At Moll Law Group, our birth injury lawyers are available to file suit on your behalf.
Pursuing Compensation for Injuries Related to Placental Abruption
When a placenta erupts and breaks from the uterine wall prior to a baby's birth, the baby is at risk, and the mother may experience heavy bleeding. Placental abruption can happen very quickly and without warning, necessitating a quick response by doctors. The potential consequences for a failure to act include stillbirth, growth issues, and preterm birth. Placental abruption can also result in loss of oxygen, leading to brain damage and cerebral palsy. The risk of developing cerebral palsy depends on multiple factors, including how long the fetus goes without oxygen, how much of the placenta separates, how long the infant is in the uterus before delivery, and the infant's gestational age at the time of the abruption.
A doctor's failure to spot placental abruption and act accordingly is not always malpractice. Malpractice exists when a doctor or other health care provider breaches the standard of care while treating a patient, thereby causing injuries or death. The standard of care that a placental abruption attorney in Chicago would need to establish is the generally accepted set of standards and practices that other doctors would use when treating a similar woman and fetus.
Many factors may go into the appropriate standard of care. For example, a woman with no risk factors for placental abruption will be monitored differently by her obstetrician than a woman who has all the risk factors for it. Placental abruption must be the legal cause of a birth injury for the parents to recover compensation.
If you are able to establish that your doctor should have responded differently to placental abruption and that the doctor's failure to do so was the cause of your baby's injuries or death, you may recover compensation. This may cover the cost of medical bills and lifelong care for an infant, as well as pain and suffering and other non-economic forms of harm.
Consult an Experienced Placental Abruption Lawyer in the Chicago Area
Before bringing a birth injury lawsuit, it is necessary to consult an expert physician and review medical records to determine whether there is a viable claim. If your baby suffers harm due to placental abruption and a doctor's failure to respond to it, you should consult the Chicago placental abruption attorneys at Moll Law Group as soon as possible. Our firm represents individuals and families in Naperville, Schaumburg, Wheaton, and communities throughout Cook County. Billions of dollars have been recovered in cases in which we were involved. Contact us at 312-462-1700 or use our online form to set up a free consultation with a medical malpractice attorney.