Group B Streptococcus
Experienced Birth Injury Attorneys Representing Residents of Chicago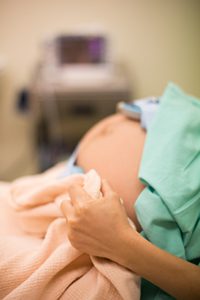 Group B Streptococcus is a bacterium that is commonly found in both the genital tract and the gut. If the bacterium causes an infection, however, it can cause brain damage or even death to a baby as it is being born. A laboring mother can pass along the infection without knowing because it is rare for adults to have physical symptoms of it. Usually, expecting mothers are tested for this in the third trimester by using a swab sample, and if they test positive, they are treated with antibiotics. A baby who may have been exposed to Group B Strep should be carefully monitored and treated. If your baby was injured due to Group B Streptococcus, the Chicago birth injury lawyers at Moll Law Group are available to help you bring a claim for compensation.
Seeking Compensation for Injuries Caused by Group B Streptococcus
Group B Strep infections can harm both mothers and infants. Maternal death is rare, but it can occur as a result of an upper genital tract infection that results in an infection in the blood. Babies exposed to Group B Strep bacteria during delivery may suffer brain damage, sepsis, cerebral palsy, meningitis, hearing loss, or blindness.
Maternal risk factors that increase the possibility that Group Strep B will be transmitted include UTIs with Group B Strep during pregnancy, a membrane rupture more than 18 hours before delivery or before 37 weeks of gestation, fever during labor, or a previous baby with Group B Strep. In some cases, a baby may seem healthy at first and then develop symptoms of the disease a week or more after delivery. Symptoms include fever, seizures, apnea, limpness, cyanosis, difficulty latching, and extreme irritability.
If symptoms are present, it can be difficult to treat Group B Strep, so it is important for an OB-GYN to be aware of the risk factors and act accordingly. For example, if a mother has delivered a baby that is suspected to have Group B strep, a lab should evaluate a sample of the baby's blood. Generally, when a pregnant woman tests positive for Group B Strep, the OB-GYN will plan to minimize the baby's exposure. Commonly prophylactic antibiotics, such as penicillin, are administered to the mother during labor.
Usually, there is medical negligence if a mother and baby are not tested for Group B Strep, or standards for treating them are not followed, resulting in serious injuries to either the mother or the baby. To establish medical malpractice, you will need to prove that the OB-GYN owed the baby and the mother a particular standard of care, the OB-GYN violated the standard of care, the violation caused injuries to the baby or the mother, and damages resulted. Each element must be present to recover compensation from the OB-GYN and any other responsible parties.
The nature of the compensation may vary depending on the injuries that were sustained by the mother or the baby as a result of the medical negligence. Economic compensation may include medical bills, therapy, the cost of nursing care, and reimbursement for other tangible losses. Noneconomic compensation includes pain and suffering.
Consult a Chicago Lawyer When Pursuing a Birth Injury Case
If your baby suffered injuries due to Group B Streptococcus, the Chicago attorneys at Moll Law Group are available to sue the responsible health care providers on your behalf. We represent people in Naperville, Wheaton, Schaumburg, and communities throughout Cook County. Billions of dollars have been recovered in cases in which we have been involved. You can contact us online or call 312-462-1700 to set up a free consultation with a medical malpractice attorney.