Transvaginal Mesh Timeline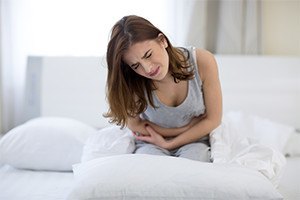 Defective Medical Device Lawyers Helping Victims Nationwide
Transvaginal mesh is used to treat stress urinary incontinence and pelvic organ prolapse, both of which are caused by weakened vaginal walls. The mesh is supposed to support the walls, but unfortunately it can cause significant medical complications and pain, necessitating further treatment and surgery. Mesh complications include erosion, nerve damage, pain, and organ perforation. At Moll Law Group, our transvaginal mesh attorneys represent people throughout the U.S. in their claims. Billions of dollars have been recovered in cases in which we have been involved.
Here is a timeline of how events have unfolded in the development of this product and claims based on its defects.
Transvaginal Mesh Timeline
1996: The Federal Drug Administration approves the first transvaginal mesh device, ProteGen, which was manufactured by Boston Scientific. The device was tested for three months on rats. The 501(k) process by which ProteGen was approved permits medical devices to enter the market without a great deal of clinical testing as long as a manufacturer claims that the device is similar to a predicate (an earlier device). The rationale for this process is that since the product is similar to other products cleared for the market by the FDA, it need not go through human safety trials.
1997: The first mesh is cleared for sale.
1998: The FDA visits a Boston Scientific site and discovers that the device has a number of serious medical complications not reported by the manufacturer. Only about 2/3 of the complications that were complained of were reported. In spite of this, the FDA determines there is no solid basis for a recall.
1998: Johnson & Johnson obtains FDA clearance for the mesh product Gynecare TVT, also through the 501(k) process. It names ProteGen as a predicate.
1999: Boston Scientific pulls ProteGen from the market due to safety issues. Nonetheless, other manufacturers continue to use ProteGen's design as a starting point for their own transvaginal mesh products.
2002: Johnson & Johnson releases the first surgical mesh product for repair of pelvic organ prolapse.
2003: Boston Scientific settles hundreds of vaginal mesh lawsuits.
2005-2008: The FDA receives over 1,000 reports from nine surgical mesh manufacturers of complications associated with surgical mesh devices used to repair pelvic organ prolapse and stress urinary incontinence.
2008: The FDA issues an FDA Public Health Notification letter, alerting health care practitioners to the medical complications associated with transvaginal mesh and reporting that it received over 1,000 reports. It told providers that they should inform patients that implantation is permanent and that some complications could have an adverse effect on quality of life and would require additional surgery that might not correct the problem.
2011: The FDA issues an updated safety communication about serious complications associated with transvaginal placement of the mesh and releases a review of peer-reviewed scientific literature identifying serious safety concerns and adverse events.
2012: After a dramatic increase in complications is noted, the FDA issues orders to manufacturers to conduct postmarket surveillance studies to address concerns related to the safety and effectiveness of the mesh as it is used for transvaginal repair of pelvic organ prolapse. The mesh manufacturers were supposed to study rates of mesh exposure, mesh erosion into neighboring organs, pelvic pain, revision surgeries, and recurrence, among other things.
2013: The FDA issues 95 postmarket study orders to 34 manufacturers of urogynecologic surgical mesh for POP and 14 postmarket study orders to seven manufacturers of mini-slings.
2013: The FDA updates the Urogynecologic Surgical Mesh implant website to provide further information about stress urinary incontinence. Up to that date, most of the analysis of adverse events focused on the use of mesh to treat pelvic organ prolapse.
2013: A jury awards a woman $3.35 million after her transvaginal mesh lawyer proved that Johnson & Johnson failed to adequately warn her doctor about potential hazards of the transvaginal mesh implant made by the manufacturer's Ethicon subsidiary and for misrepresenting the product. The plaintiff had 18 operations to repair harm caused by the mesh.
2013: A jury awards a woman $2 million against C.R. Bard. This included $1.75 million in punitive damages arising out of C.R. Bard's conscious indifference to the consequences of its actions. Although the manufacturer appealed, a judge upheld the verdict in 2015.
2014: The FDA issues two proposed orders to address the high risks associated with surgical mesh for the transvaginal repair of pelvic organ prolapse. If finalized, the orders would reclassify surgical mesh from a moderate-risk device to a high-risk device and require manufacturers to submit premarket approval applications for the FDA to evaluate their safety and effectiveness.
2014: American Medical Systems reaches a second settlement of about 20,000 claims for up to $830 million.
2014: Boston Scientific loses two back-to-back federal trials. A Miami federal jury awards $26.7 million to the plaintiffs. In the following week, a West Virginia federal jury awards the plaintiffs $18.5 million.
2015: A jury renders a $3.6 million verdict against C.R. Bard, which manufactures the transvaginal mesh product Avaulta.
2016: The FDA proposed orders take effect. The FDA requires manufacturers to submit a PMA application to support the claim that their surgical mesh is safe and effective to repair pelvic organ prolapse.
2016: A jury awards a plaintiff $13.5 million against Johnson & Johnson and its Ethicon subsidiary for her mesh claims. Subsequently, Johnson & Johnson settles 2,000 to 3,000 out of 42,400 claims for $120 million.
2018: Manufacturers must submit a PMA application for transvaginal mesh devices by the FDA's July 5, 2018 deadline.
Protect Your Rights by Consulting an Experienced Transvaginal Mesh Attorney
At Moll Law Group, our transvaginal mesh lawyers are available to represent people nationwide who have suffered severe medical complications due to the placement of transvaginal mesh to treat pelvic organ prolapse and stress urinary incontinence. We are available to bring product liability lawsuits in states such as California, Florida, New York, Illinois, Texas, Pennsylvania, Ohio, and Michigan. Call us at 312-462-1700 or use our online form to set up a free consultation with a defective medical device attorney.