Belviq / Belviq XR (Lorcaserin)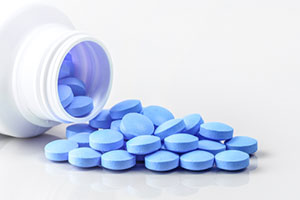 Product Liability Lawyers Representing Victims of Dangerous Drugs
The FDA requested Eisai Inc., the manufacturer of the weight loss medications Belviq and Beviq XR (Lorcaserin), to voluntarily withdraw them from the market. The request was made because safety clinical trials of the medication revealed an increased occurrence of pancreatic, colorectal, and lung cancer with this drug. If you developed pancreatic, colorectal, or lung cancer following use of Belviq or Belviq XR, you should consult the Belviq injury lawyers at Moll Law Group. We have substantial experience handling claims related to dangerous drugs, and billions of dollars have been recovered in cases that we have helped resolve.
If you were harmed by the weight loss drug Belviq, you may be able to sue for compensation. Call Moll Law Group today at (312) 462-1700 for a FREE consultation.
The Belviq Clinical Trial
The generic name of Belviq is lorcaserin. The FDA approved lorcaserin in 2012. It mandated that the manufacturer conduct a clinical trial to assess whether there was a risk of cardiovascular problems. To participate in the trial, patients needed to have established cardiovascular disease or be at least 50 years old (or at least 55 if they were women with type 2 diabetes mellitus), and they also needed to have an extra cardiovascular risk factor. During that trial of 12,000 patients over a five-year period, more patients taking lorcaserin were diagnosed with pancreatic, colorectal, and lung cancer than patients who took a placebo.
During the trial, 462 patients treated with lorcaserin were diagnosed with 520 primary cancers. In the placebo group, 423 patients were diagnosed with 470 primary cancers. Several kinds of cancer were found, but some kinds of cancer were found more often than others. Our Belviq injury attorneys observed that pancreatic, colorectal, and lung cancer were among the kinds of cancer found especially often in the lorcaserin group.
The FDA Review of Clinical Trial Data
The FDA reviewed the clinical trial data in January 2020, and it told the public about a potential cancer risk. It warned patients to stop taking lorcaserin, and it suggested that patients dispose of the remaining medication at a drug take back location and discuss alternative weight loss pharmaceuticals and weight management programs with their doctors.
The FDA also recommends that doctors stop prescribing and providing lorcaserin to patients. It has suggested that doctors should contact any patients who are taking the drug and let them know that the clinical trial showed an increased occurrence of cancer, so they should stop taking the pharmaceuticals.
If you were harmed by the weight loss drug Belviq, you may be able to sue for compensation. Call Moll Law Group today at (312) 462-1700 for a FREE consultation.
Liability for Dangerous Drugs
Drug manufacturers that put dangerous drugs on the market can be held liable through product liability lawsuits. Each state has its own rules for holding drug manufacturers accountable. Generally, there are three types of possible defects in dangerous drugs: manufacturing, design, or marketing defects.
Manufacturers have an obligation to carefully test the drugs that they put on the market and warn the public about risks associated with them. They have a duty to pay attention to consumer reports of injuries and test drugs even after the FDA has approved them. When a manufacturer receives reports that patients have developed cancer, it should warn consumers and doctors.
A manufacturer that fails to provide warnings that there is an increased risk of cancer attached to a certain drug may be held strictly liable in many states. To establish strict liability related to Belviq, a Belviq injury lawyer would need to show a failure to warn about the risks of cancer, causation leading to the plaintiff's cancer, and damages. Some states require negligence to be established.
Some states follow the learned intermediary doctrine. Under this doctrine, drug manufacturers only need to warn doctors about the possible risks of a drug, and doctors are supposed to use their medical judgment to determine which warnings to give patients to whom they have prescribed the drug. In other words, a manufacturer meets its duty to warn patients when it warns physicians about a risk of cancer. If your doctor failed to take appropriate steps after being alerted to the risks by the FDA's warnings, the doctor may be held accountable through a medical malpractice claim.
Consult a Knowledgeable Product Liability Attorney
If you were harmed by the weight loss drug Belviq, also known as lorcaserin, you may be able to sue for compensation. At Moll Law Group, we represent victims who have developed cancer or other serious health conditions based on their use of dangerous medications. You can call us at 312.462.1700 or contact us online for a free consultation with a Belviq injury attorney.
Frequently Asked Questions
Why was Belviq recalled?
According to the FDA, Belviq and Belviq XR have been recalled due to an increased risk of cancer from taking the weight loss drug.
Can Belviq XR cause cancer?
A clinical trial revealed that the risk of cancer can be increased by taking Belviq and Belviq XR. Petients taking Lorcaserin for weight loss should stop taking the drug and speak with their health care professional.
What are the side effects of Belviq?
An increased risk of cancer is the reason that the weight loss drug has been recalled, but a few of the other side effects include:

Low blood sugar
Slow heartbeat
Dizziness
Nausea
Diarrhea
Vomiting