Birth Defects Drugs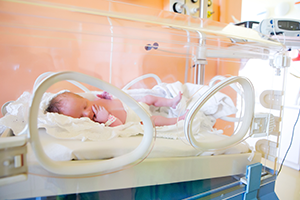 Product Liability Attorneys Assisting Injured Individuals Nationwide
Birth defects are abnormalities in structure, function, or metabolism that are present in babies at their birth. Sometimes they result in physical or mental disabilities, while in other cases they may result in death. Often, birth defects require medical care and other substantial expenses. Many birth defects are genetic, but some are environmental, caused by infections, chemicals, or other toxic materials. Some are attributable to a child being exposed to prescription or over the counter drugs taken during pregnancy. Teratogens are drugs that may cause birth defects. If you took a dangerous drug during pregnancy, and your child requires special care as a result, the birth defect drug lawyers at Moll Law Group are available to fight for your right to recover compensation. Billions of dollars have been recovered in cases in which we were involved.
Seeking Damages for Harm Caused by Birth Defect Drugs
Some drugs that may cause birth defects include Zofran (a drug for morning sickness and hyperemesis gravidarum), lithium, male hormones, angiotensin II antagonists, isotretinoin, thyroid medications, anticonvulsants, certain cancer drugs, thalidomide, diethylstilbestrol, and certain antibiotics.
Drug manufacturers are required to adequately test whether their products are safe before releasing them, and they must warn the public of risks associated with the drugs. They are expected to foresee potential side effects. Moreover, they are also required to continue testing and warning after the drug is on the market. A drug manufacturer may face liability if it fails to keep up to date on how its drug affects consumers and fails to continue testing and warning. Consumers may seek to recover compensation by filing a product liability lawsuit against the manufacturer with the assistance of a birth defect drug lawyer.
Product liability lawsuits may be brought when a product has defects. There are three types of defects: manufacturing defects, design defects, and marketing defects. The last, marketing defects, which are also known as failures to warn, are most commonly at issue in birth defect cases.
In most states, it is possible to hold a manufacturer responsible for defects under a theory of strict product liability. This means that the defendant drug manufacturer may be held liable for a defective drug even if it used reasonable care in making, designing, or marketing the product. Often, the defendant in a strict liability case involving a failure to warn will argue that the risk of the injury suffered by the plaintiff was obvious or not foreseeable at all. It is not always possible to predict how exposure to teratogens will affect a fetus. Factors that may affect this analysis include the stage of fetal development, maternal illness or diet, the type of drug, the size of the dose, the individual fetal response, and how frequently the drug is taken. In general, those who are pregnant should always consult with a physician before taking any drug.
In some states, a plaintiff is required to show that a drug manufacturer was negligent even in a failure to warn case. This means that a drug manufacturer may defend on the grounds that even though the fetus was injured, it used reasonable care.
Enlist an Experienced Birth Defect Drug Attorney for a Product Liability Claim
Many mothers would not take birth defect drugs if they understood the risks. The product liability attorneys at Moll Law Group are available to seek recovery of compensation if your newborn suffered harm as the result of a dangerous drug. We represent injured individuals nationwide, including in states such as California, Florida, New York, Texas, Pennsylvania, Ohio, and Michigan. Call us at 312-462-1700 or use our online form to set up a free consultation with a birth defect drug attorney.