Mental and Psychological Conditions Caused by Dangerous Drugs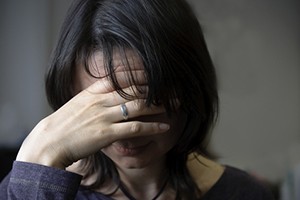 Pharmaceutical Injury Attorneys Advocating for Your Rights
Many popular pharmaceuticals cause mental or psychological conditions. For example, Accutane, oral contraceptives, statins, interferon, and high blood pressure drugs have been found to cause depression. Corticosteroids, Lioresal, Synthroid, Ritalin, and antidepressants may cause symptoms of mania. Unfortunately, no blood or urine test can test for the presence of a mental or psychological condition. However, if you start to experience psychiatric problems after you start taking a drug, you may be experiencing a side effect of the drug. At Moll Law Group, our pharmaceutical injury lawyers can evaluate your case if you believe that your mental or psychological condition was caused by a dangerous drug. Billions of dollars have been recovered in cases in which our dangerous drug lawyers have been involved.
Mental and Psychological Conditions Caused By Dangerous Drugs
A drug that causes mental and psychological conditions may be defective. There are three ways in which a drug may be defective: marketing, design, or manufacturing. In most dangerous drug cases involving a drug that triggers mental or psychological conditions, marketing or design is to blame. A failure to warn is a type of marketing defect often implicated in dangerous drug cases.
Manufacturers have a responsibility to consumers to warn of any known side effects at the time they release a product, and they are also obligated to keep up with the use of the product in the marketplace. If they learn of dangerous side effects that trigger mental and psychological conditions after the release of the drug, they must issue warnings. Warnings should be clear and legible. In most states, a manufacturer discharges its duty by warning physicians, who are expected to go over the risks and benefits of the drug with the individual patient.
In most states, manufacturers may be held strictly liable for a failure to warn about mental and psychological conditions associated with their drugs. This means that a plaintiff will need to prove that a defect existed and that the defect caused injuries or harm. Although a mental or psychological condition might sound minor, it may have serious detrimental effects, such as embarrassment, humiliation, loss of reputation, loss of a job, or attempted suicide.
For example, someone may be put on Accutane to treat severe acne but might suffer suicidal ideation as a result of the drug. Similarly, if you are put on prednisone long-term and then lapse into a serious depression, you might not be able to go to work, pay your bills, or handle other obligations of daily living.
Compensation may be available if you suffer from a mental or psychological condition caused by a dangerous drug. This may vary from person to person but typically includes medical expenses, lost income, pain and suffering, and mental anguish. Noneconomic damages like pain and suffering or mental anguish may be dramatically different, depending on what a particular jury sees as the natural harm that flows from a manufacturer's acts or omissions. Punitive damages may be available in cases in which a drug manufacturer knew of serious side effects but concealed them from the public in the interest of profit.
Retain an Experienced Pharmaceutical Injury Lawyer
Mental and psychological conditions should be taken seriously. Unfortunately, they are all too often stigmatized by society. This makes it especially important for people who suffer from these conditions to work with a pharmaceutical injury attorney who understands the serious harm involved and knows how to present your case to a jury. If you have suffered from mental and psychological conditions caused by dangerous drugs, the product liability lawyers at Moll Law Group are available to assist you in recovering compensation for your injuries. Our firm represents people throughout the nation, including in states such as Ohio, Illinois, New York, Pennsylvania, California, Texas, and Florida. You can contact us online or call us at 312-462-1700 for a free consultation with a dangerous drug attorney.