Uloric
Product Liability Lawyers Assisting Patients Nationwide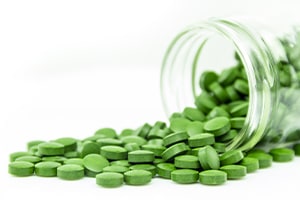 Uloric, or febuxostat, is a gout medication manufactured by Takeda Pharmaceuticals. The Food and Drug Administration (FDA) has determined that there is an increased risk of death with Uloric in comparison to a different gout medication, allopurinol. Accordingly, the FDA now requires Uloric to be packaged with a boxed warning and restricted in its approved use to patients who have suffered serious side effects with allopurinol, or who are otherwise not treated with success. If you have been harmed by Uloric, or if a loved one died due to Uloric, you should talk to the Uloric injury lawyers at Moll Law Group. Our experienced Chicago-based attorneys may be able to represent you in a product liability lawsuit. Billions have been recovered in lawsuits in which we were involved.
Uloric in the Treatment of Gout
Gout is a chronic disease and type of inflammatory arthritis that occurs when uric acid builds up in the body and results in pain, swelling, and redness in at least one joint. There are few medications for gout, and there is a need for more treatments. Uloric's mechanism involves reducing uric acid levels. When the FDA approved it in 2009, it was required to include a warning and precaution, but not a black box warning.
The manufacturer was asked to perform a post-market safety clinical trial, and 6,000 patients treated with either Uloric or allopurinol participated. There were multiple potential outcomes. Heart-related death, heart attacks, non-deadly strokes, or unstable angina resulted. While Uloric was not riskier overall than allopurinol, when each outcome was independently assessed, Uloric showed an increased danger of heart-related deaths.
As a gout patient, you should make sure to let your doctor know of any heart problems and discuss with him or her the risks and benefits of utilizing Uloric to treat gout. Symptoms that require emergency care if you are on Uloric include dizziness, severe headache, problems talking, chest pain, shortness of breath, fast heartbeat, and weakness or numbness on the side of the body.
The FDA only required changes in how this medication is prescribed and marketed after the drug had been on the market for years and it had been prescribed to gout patients many, many times. If you suffered heart problems or a loved one died because of the use of Uloric, you should talk to an experienced Uloric injury attorney about bringing a product liability lawsuit.
Product Liability
Each state has its own product liability rules. To recover damages for injuries caused by a dangerous drug, you will need to be able to show that there was a defect. Drugs may be defective in terms of their design, manufacturing, or marketing. A marketing defect exists if a drug is made and designed appropriately, but there were not enough warnings or instructions about foreseeable risks in using it. Design defects occur when the design or formulation has made a drug unreasonably dangerous. Often, product liability lawsuits arising out of dangerous drugs are pursued because of a manufacturer's failure to warn or insufficient warnings.
You may be able to recover damages under a theory of strict liability. In strict liability cases, you do not need to show that a manufacturer's conduct was unreasonable according to the standard of care. Instead, you will need to show that Uloric was defective and unreasonably dangerous when it left the manufacturer's control, and the defect caused injuries and damages. An injury lawyer who handles Uloric cases can help you collect evidence to prove these elements.
Learned Intermediary Doctrine
The learned intermediary doctrine requires drug manufacturers to warn only doctors about the potential dangers of a drug. Doctors must use their medical judgment to decide which warnings to give patients to whom a drug is prescribed; they serve as intermediaries of information warnings. The responsibility of providing warnings about side effects and potential bad outcomes rests on the prescribing doctor. The rationale would be that your doctor knows the facts related to your gout and could determine whether the benefits outweigh the risks. Under the learned intermediary doctrine, a pharmacy does not owe a duty to warn. In some cases, there may be both product liability and medical malpractice claims.
Consult a Knowledgeable Product Liability Attorney
If you were injured or a loved one was killed due to Uloric, you should contact Moll Law Group. Our Chicago-based attorneys have represented many people who have been injured due to dangerous drugs. Contact our injury attorneys about Uloric online or call us at 312.462.1700.