Chantix
Chicago Law Firm for Chantix Lawsuits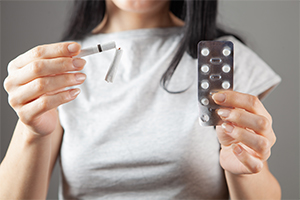 Chantix is a short-term treatment that is meant to help patients quit smoking cigarettes. Most people nowadays realize it's important to quit smoking because those who smoke are 15 -30 times more likely to get lung cancer than those who don't. However, unfortunately, it turns out Chantix may carry cancer risks, too. On September 16, 2021, the FDA announced that Pfizer has expanded its voluntary countrywide recall as a precautionary measure. It recalled all lots of Chantix tablets, both 0.5 and 1 mg. tablets, because they contained nitrosamine, N-Nitroso Varenicline, beyond the FDA interim acceptable intake limit. Alternative suppliers were approved in the United States. If you were harmed by Chantix, you should call the seasoned Chicago dangerous drug lawyers of Moll Law Group. You may be able to bring a product liability lawsuit for compensation. Billions have been recovered in cases with which we've been involved.
Discuss Your Chantix Claim with Our Chicago-Based Law Firm
Chantix is a prescription medication that doctors prescribe to assist adults quit smoking when they are at least age 18. It is intended for short term use, and it is usually used for only 12 – 24 weeks. However, it has been found to contain the carcinogen N-nitroso-varenicline. Ingestion of nitrosamines like N-nitroso-varenicline over the long-term may be related to an increased risk of cancer, but they are commonly encountered in many foods and waters. If you're exposed to them beyond certain levels over a prolonged period, you may have a heightened risk of cancer.
Due to the presence of nitrosamines, wholesalers, and distributors with an existing inventory of Chantix tablets have been asked to stop use and distribution and told to immediately quarantine the tablets. Doctors and others in the health care industry have been told to call Pfizer with any questions.
The FDA and Pfizer, the manufacturer, announced they don't believe the medication presents an immediate risk; in their calculation, the health benefits of stopping smoking outweighs what seems to be a theoretical potential cancer risk from impurities. Pfizer has taken the position that taking Chantix is more beneficial than staying a smoker, and it hasn't received reports of adverse effects.
Even so, it's important to take precautions and to be alert to the association between Chantix and cancer. Adverse events related to Chantix should be reported to the FDA. If you believe you may have developed cancer as the result of your use of Chantix, you should consult both your doctor, about whether you should continue taking Chantix, and our experienced dangerous drug lawyers. Although we're based in Chicago, we represent injured consumers across the country.
Liability for Dangerous Drugs
A manufacturer like Pfizer may be held accountable when it sells dangerous drugs that hurt consumers. Our lawyers bring product liability lawsuits to help consumers harmed by pharmaceuticals with design, marketing, or manufacturing defects. Chantix was not designed to include a carcinogen. Rather, the presence of high levels of N-nitroso-varenicline is the result of impurities. Therefore, those harmed by Chantix may be able to pursue their claims on the grounds that it was defectively marketed or manufactured. Most defective marketing lawsuits allege failure to warn. In this case, they would allege that Pfizer should have warned consumers about the risks of developing cancer as a result of taking Chantix.
If our attorneys are able to establish liability in a product liability lawsuit, such as one involving a dangerous drug, we can recover damages on behalf of our clients. These damages are typically compensatory, meaning they are intended to address past, present, and future losses. However, in egregious circumstances, when a company knew about serious risks of injury and failed to provide a warning, punitive damages may also be recovered.
Hire Our Experienced Product Liability Attorneys
If you believe you may have been injured because you used Chantix, you should discuss the situation with the seasoned Chicago-based dangerous drug lawyers of Moll Law Group. Our firm strives to give consumers information with which they can protect themselves. However, if you've already been harmed, we stand ready to represent you in protecting your rights in a product liability lawsuit. Please contact us through our online form or call us at 312.462.1700.