Invokana, Farxiga, Jardiance (SGLT2 Inhibitors)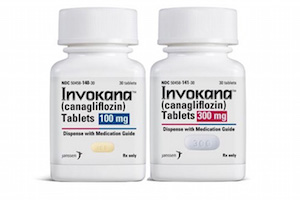 Fournier's Gangrene (Flesh Eating Infection) From Diabetes Drugs
Invokana, Farxiga and Jardiance are pharmaceuticals formulated with a SGLT2 inhibitor. It is prescribed and used to lower blood sugar in type 2 diabetes patients. The SGLT2 inhibitor lowers blood sugar by causing the kidneys to remove the sugar through urine. Our Invokana lawyers know that it is alleged that manufacturers of SGLT2 inhibitors failed to provide warnings of the increased risks of Fournier's Gangrene (Flesh Eating Infection) associated with their products. Many patients would have taken a different medication for their diabetes or been more closely monitored for potential issues had they known of these high risks. If you suffered from serious medical issues in connection with your use of Invokana, Farxiga, Jardiance or another
defective drug
, the product liability lawyers at Moll Law Group are available to represent you. Billions of dollars have been recovered in cases in which we have been involved.
Seeking Compensation for Injuries Caused by Invokana, Farxiga and Jardiance
Invokana is manufactured by Janssen Pharmaceuticals. Moreover, it is just one of the brand names of several prescription medications being investigated for increased risk of Flesh Eating Infections known as Fournier's Gangrene often times requiring amputation and requiring hospitalization. Other brand names are Invokamet, Xigduo XR and Glyxambi.
FDA Safety Announcement
On August 29, 2018, the FDA issued a safety announcement linking SGLT2 diabetes drugs to Flesh Eating Infections known as Fournier's Gangrene. The location of the infections are reported in the area around the perineum and called necrotizing fasciitis of the perineum or Furnier's Gangrene. An Invokana, Farxiga, Jardiance (SGLT2) lawyer can help you bring a claim if you have been harmed by using these drugs.
Manufacturers are supposed to provide adequate warnings and instructions to consumers. A failure to do so is considered a marketing defect that can make a manufacturer, retailer, or distributor liable under a strict liability theory. When a company is strictly liable, it is held accountable for damages arising out of defects regardless of whether it used reasonable care in formulating, manufacturing, or marketing the drug. A marketing defect, such as a failure to warn of serious risks, is a product defect.
Some marketing defect cases require courts to consider whether the risk of injury was obvious. Generally, it is not enough to put an important warning in a dense booklet or in small print. The warning is supposed to be in accessible language and visible so that a consumer would see it.
In the context of pharmaceuticals, however, patients usually rely on their doctors to provide warnings about serious side effects and to monitor them or discontinue use of the drug if there is a high risk of injury from taking a drug. A majority of states recognize the learned intermediary doctrine. This doctrine provides that a manufacturer discharges its duty to provide warnings about the risks connected with a pharmaceutical or medical device by warning prescribing physicians about how to properly use the product and any risks that it carries.
In other words, a manufacturer has a duty to warn the doctor, and if your doctor was warned and did not warn you, it is the doctor who faces potential liability through a medical malpractice lawsuit. This doctrine is based partly on the idea that the prescribing doctor is in a better position to provide a warning and can better assess whether a certain drug would be useful to a particular patient. Moreover, drug manufacturers do not have an easy way to get in touch with each potential patient who might use the product. However, a few states have rejected the learned intermediary doctrine on the grounds that a doctor and a drug manufacturer each have a duty to warn.
Enlist a Knowledgeable Invokana Attorney for Your Product Liability Case
If you were hurt because you took Invokana, our product liability lawyers are available to seek compensation for your injuries. Moll Law Group represents injured consumers in states throughout the U.S., such as California, Florida, New York, Texas, Pennsylvania, Ohio, and Michigan. Call us at 312-462-1700 or use our online form to set up a free consultation with an Invokana, Farxiga, Jardiance (SGLT2) attorney.