Irbesartan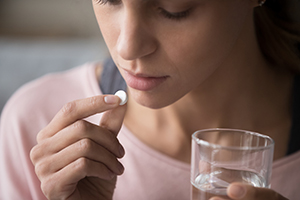 Chicago-Based Lawyers for Irbesartan Tablet Claims
The United States Food and Drug Administration (FDA) has announced that Lupin Pharmaceuticals is voluntarily recalling certain batches of Irbesartan tablets and Irbesartan and Hydrochlorothiazide tablets. These batches included more than the specification limit for N-nitrosoirbesartan, an impurity that is a probable human carcinogen. In other words, this impurity could cause tumors. If you believe you were harmed by Irbesartan tablets, you should call the Chicago product liability attorneys of the Moll Law Group. Billions have been recovered in lawsuits with which we've been involved.
Lawyers After Recall of Irbesartan Tablets
Irbesartan is part of a class known as angiotensin receptor blockers (ARBs). Similar to Valsartan these drugs are used to treat high blood pressure or hypertension. Irbesartan can protect the kidneys from being damaged by diabetes. When blood pressure is reduced in this manner, strokes, heart attacks and kidney problems may also be reduced. Irbesartan tablets can also reduce diabetic nephropathy in in hypertensive patients diagnosed with type 2 diabetes. Additionally, they can lower elevated serum creatinine and proteinuria. Packaged in 30 and 90 count bottles, Irbesartan tablets were distributed to the United States to wholesalers, drug chains, mail order pharmacies and supermarkets.
Lupin Pharmaceutical's recall included Irbesartan Tablets USP 75mg, 150mg and 300mg and Irbesartan and Hydrochlorothiazide Tablets USP, 150mg/12.5mg and 300mg/12.5mg in the US. The earliest date any of the affected batches were shipped was October 8, 2018. From October 8, 2018 – September 30, 2021, Lupin received 4 illness reports in connection with the Irbesartan tablets. In January 2021, the company discontinued marketing for these tabs. Those patients taking affected batches have been advised to continue the medication and ask their health care provider, doctor, or pharmacist for advice about what they could use as an alternative to address the same medical troubles. Sellers and distributors have been asked to stop selling the recalled product lots.
Liability for Chicago Consumers
Every state has its own rules about the theories that our attorneys are able to assert on your behalf in connection with a lawsuit for damages arising out of dangerous drugs. In Illinois, potential theories could include strict liability, negligence, breach of warranty and statutory remedies for consumer fraud. To establish strict liability, we would need to prove it's more likely than not: (1) the Irbesartan was defective in terms of its design, manufacturing, or marketing and (2) the defect caused your injuries. To establish negligence, on the other hand, we'd need to show the manufacturer breached the duty to use reasonable care and establish what that duty was.
Damages
Assuming we're able to establish liability for a dangerous drug, we may be able to recover compensatory damages. These are damages meant to make you whole after you're injured by a pharmaceutical. They can include compensation for concrete, economic losses such as lost wages, out-of-pocket costs, and medical bills. They can also include compensation for intangibles like pain and suffering, mental anguish, loss of enjoyment and loss of consortium.
In some instances, we will need retain experts not only on questions of liability, but also the amount of damages. For instance, if you developed cancer as a result of taking the dangerous pharmaceutical and were no longer able to work, you may be able to recover lost earning capacity and lost wages; we would likely need to retain an economist or vocational rehabilitation expert to testify about the extent to which you're unable to work and how many years you probably had left to work in your career.
Retain Experienced Legal Counsel for Your Irbesartan Claim
If you were harmed by Irbesartan tablets, you should call our Chicago-based lawyers. At the Moll Law Group, we've spent years fine-tuning our representation of consumers in litigation. We stand ready to represent you in asserting your rights in connection with dangerous drugs. With an eye towards heading off the need to bring a lawsuit, we also make accessible crucial injury-prevention information to the public. Please contact us through our online form or call us at 312.462.1700.