Proton Pump Inhibitors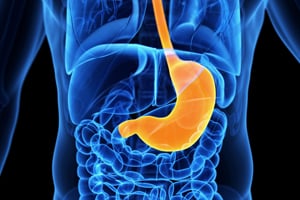 Pharmaceutical products such as prescription drugs and over-the-counter medications are supposed to help – not hurt – the people who use them. These include proton pump inhibitors, which many people use to treat or prevent conditions like acid reflex, peptic ulcers, stomach ulcers, heartburn, or gastroesophageal reflex disease (GERD). Unfortunately, not all drugs prove to be safe or even effective, and many carry substantial risks, including the risk of acute interstitial nephritis, chronic kidney disease, and renal or kidney failure. Although the United States Food and Drug Administration aspires to protect public health through the regulatory process, frequent recalls and safety alerts are the reality in this profit-driven industry, in which manufacturers push hard to bring drugs to the market as quickly as possible. The proton pump inhibitor lawyers at Moll Law Group represent people nationwide in holding manufacturers accountable for the harm that they have suffered, including acute interstitial nephritis, chronic kidney disease, and renal or kidney failure. Product liability cases tend to be complex, and the assistance of a pharmaceutical attorney may be critical in asserting your rights.
What is a Proton Pump Inhibitor?
Proton pump inhibitors (PPIs) were designed to reduce the amount of stomach acid produced by glands that reside in the stomach lining. They are widely available and can be obtained either over-the-counter or with a prescription. Some common types of PPIs include:
Although many proton pump inhibitors come with warnings of minor side effects such as nausea, diarrhea, or headaches, recent studies have indicated that there could possibly be more serious harmful effects for people who take these medicines. In early 2016, the FDA issued a safety communication document that indicated there could be a link between PPI usage and an increased risk of Clostridium difficile–associated diarrhea (CDAD). Recent studies have also indicated that PPIs could possibly cause the accelerated aging of blood vessel cells, potentially increasing consumers' risk for heart attack, stroke, and renal failure. Another study that analyzed PPI use in veterans found an increased risk of chronic kidney disease, and yet another indicated a possible risk of dementia for people taking PPIs.
Pursuing Compensation for Harm Caused by Proton Pump Inhibitors
Companies that release dangerous, defective, or unsafe drugs into the marketplace may be held liable for injuries or deaths that result by proton pump inhibitor attorneys. Depending on the state in which a product liability lawsuit is filed, there may be multiple theories of liability, including breach of warranty, strict liability, and negligence. The proof required for each type of claim differs. Breach of warranty claims, for instance, are based upon the law of contract and require a plaintiff to prove that he or she was in privity with the defendant, whereas negligence cases are based upon the law of torts and require that the plaintiff show the elements of duty, breach of duty, causation, and damages. Strict liability claims are based on a manufacturing defect, a design defect, or a marketing defect, also known as a failure to warn. These theories do not require showing that a defendant acted negligently but only that the drug was defective and that the plaintiff was harmed as a result. If the case is successful, a product liability claimant may be able to recover compensation for medical expenses, lost income and earning capacity, pain and suffering, and any other damages allowed under state law, sometimes including punitive damages.
Laws involving product liability claims vary from state to state, and usually it is the law of the state in which the plaintiff resides that governs the case, assuming he or she purchased the product in his or her home state. All of the parties in the chain of distribution are potentially liable in most product liability cases. These usually include the manufacturer, the wholesaler or distributor, and the retailer. Most product liability cases name all three of these potential defendants, even though there are often contractual agreements among these parties that ultimately hold the manufacturer financially accountable for a judgment. The plaintiff is not bound by such an agreement, however, and may be able to recover damages from any of the three parties if joint and several liability is found. This is especially helpful if one or more of the defendants seeks bankruptcy protection due to multiple lawsuits.
Seek Guidance from a Proton Pump Inhibitor Lawyer Anywhere in the U.S.
At Moll Law Group, our experienced product liability attorneys work with leading product safety experts and medical experts throughout the nation. If you have been diagnosed with acute interstitial nephritis, chronic kidney disease, or renal or kidney failure following use of proton pump inhibitors, we offer a free review of your claim. Billions of dollars have been recovered in cases in which we have been involved. We represent clients nationwide, including in states such as Illinois, Texas, Florida, New York, California, Ohio, Michigan, and Pennsylvania. To schedule a free consultation to discuss your case with a proton pump inhibitor attorney, call us at (312) 462-1700 or contact us online.