Kapidex
CHARLES BOWERS v. ASTRAZENECA PHARMACEUTICALS LP, ET AL.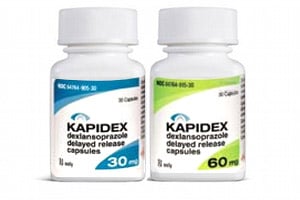 Aggressive Proton Pump Inhibitor Lawyers Fighting for Consumers Across the U.S.
Recently, there has been growing concern about a class of drugs known as proton pump inhibitors (PPIs), such as Kapidex. Although these medications can alleviate some of the symptoms of heartburn, gastroesophageal reflux disease (GERD), or damage to the esophagus in some patients, there exists a possibility of acute interstitial nephritis, chronic kidney disease, and renal or kidney failure or other serious, life-threatening side effects for some consumers who take Kapidex or other PPIs. The experienced and knowledgeable Kapidex attorneys at Moll Law Group are investigating a number of claims concerning the potential consequences of taking this drug. Billions of dollars have been recovered in cases in which our pharmaceutical lawyers have been involved.
Pursuing Compensation for Injuries Resulting from Kapidex
Originally approved by the United States Food and Drug Administration (FDA) in January 2009, Kapidex (dexlansoprazole) underwent a name change in April 2010. At that point, its manufacturer, Japanese drug maker Takeda Pharmaceuticals North America, Inc., began marketing it under the name Dexilant. This was because Kapidex had been confused with other medications, leading to dispensing errors at some pharmacies.
Kapidex and other PPIs work by reducing the amount of acid produced in the stomach. The makers of Kapidex claim that it was the first PPI specifically designed for the release of medicine in two stages over time. It may be prescribed only for a short duration for some patients, but it is sometimes used for extended time periods in people with chronic conditions, such as erosive esophagitis.
As with other PPIs, Kapidex has a long list of possible side effects, many of which are mild and manageable. However, a recent study has indicated that some Kapidex users may also experience more serious side effects, including acute interstitial nephritis, chronic kidney disease, and renal or kidney failure.
People who believe that they may have suffered a serious injury or lost a loved one due to the side effects of a PPI should speak to a Kapidex lawyer about their concerns as soon as possible. The time during which an injured person may file a product liability lawsuit is governed by state law. In many states, there is both a statute of limitations and a statute of repose that governs such claims. Wrongful death cases also are subject to strict time limitations, so a family who suspects that their loved one's death was caused by a PPI or other drug should not hesitate in contacting legal counsel.
Lawsuits arising from injuries and deaths allegedly caused by a particular medication, or combination of medicines, usually are based on product liability. Most such cases are brought under a theory of negligence, strict liability, or breach of warranty. Negligence claims require proof of a duty, breach of duty, causation, and damages. In strict liability cases, the plaintiff does not need to prove that the defendant (typically the manufacturer) acted carelessly, but he or she is required to show that the product was unreasonably dangerous, that the seller expected the product to reach the consumer without substantial changes, and that he or she was injured by the defective product. Breach of warranty cases require the plaintiff to show that there was privity of contract, that there was an express or implied warranty, and that the product did not meet the terms of the warranty.
State law governs the arguments that a defendant can assert, but possible defenses include contributory negligence or comparative fault, lack of privity, assumption of the risk, disclaimer of warranty, and untimeliness under the statute of limitations or statute of repose. The defendant may also offer evidence disputing the plaintiff's claim for damages, attempting to prove that the injuries are less severe than the plaintiff alleges or that they were caused by something other than the allegedly dangerous or defective product. To protect your right to compensation, it is important to enlist an attorney who will fight for your rights as aggressively as the defense will fight to avoid liability.
Consult a Kapidex Attorney for Guidance and Representation
At Moll Law Group, our proton pump inhibitor attorneys represent people across the U.S., including in Illinois, Texas, Florida, Ohio, Pennsylvania, California, Michigan, and New York. If you have been diagnosed with acute interstitial nephritis, chronic kidney disease, or renal or kidney failure or lost a loved one due to a dangerous drug like PPIs, you should not hesitate to assert your legal rights. Call us at (312) 462-1700 or contact us online to set up a free consultation with a Kapidex lawyer.