Zyprexa Lawyers and Attorneys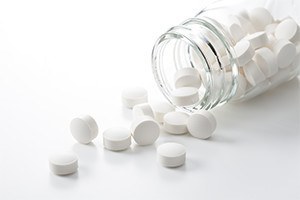 Manufactured by Eli Lilly & Co., Zyprexa is an atypical antipsychotic that is used to treat bipolar disorder and schizophrenia. It works to decrease hallucinations, disorganized thinking, and mania in bipolar I disorder. It can be used alone or combined with other drugs. It has been prescribed off-label to treat stuttering, Tourette's, and panic and anxiety disorders. The generic name for Zyprexa is olanzapine. About 4.1 million prescriptions for oral olanzapine were dispensed in 2015. In 2016, however, the FDA warned that in addition to a number of other side effects, Zyprexa could trigger a rare, severe skin reaction known as Drug Reaction with Eosinophilia and System Symptoms (DRESS). If you suffer from DRESS and suspect it is because of your use of this drug, the Zyprexa lawyers at Moll Law Group are available to help you pursue compensation. Our pharmaceutical injury attorneys are available to assist victims of dangerous drugs nationwide.
What is DRESS?
DRESS usually starts as a rash but can progress to other body parts. Drug labels must now include a warning label for it.
DRESS triggers an abnormally high number of white blood cells, known as eosinophils, to get to work in the body, causing inflammation or swelling. Common symptoms include fever, swollen lymph glands, and facial swelling. These may result in death or serious injuries to organs such as the lungs, heart, kidney, liver, and pancreas. Physicians are supposed to stop treatment with Zyprexa and other olanzapine products if they suspect DRESS. There have been 23 cases of DRESS reported to the FDA in association with olanzapine since 1996.
Compensation for Harmful Side Effects of Zyprexa
Although the FDA now requires a new warning related to DRESS, some Zyprexa attorneys believe that this warning should have been used by Zyprexa's manufacturer sooner, since the first report was in 1996, when the drug came out. Moreover, Eli Lilly has been charged with illegal promotion of Zyprexa for off-label uses, such as dementia.
A failure to warn is a type of product liability case involving marketing defects. In many of these cases, drug manufacturers try to bring summary judgment motions in order to get the case dismissed without a trial. They are aware that if the case goes to trial, a jury may award substantial damages against them.
Under the learned intermediary doctrine, followed in most states, a manufacturer discharges its obligation to adequately warn consumers by warning physicians. However, a manufacturer does not have an obligation to warn physicians about any risks that are well known and appreciated by the medical community.
If a plaintiff's physician is already aware of the risks or is professionally obligated to keep current with these types of risks, the manufacturer's failure to warn will not be considered the proximate (legal) cause of the injuries. Instead, a medical malpractice claim may be appropriate against the physician in that situation.
Enlist a Zyprexa Lawyer to Protect Your Rights
DRESS is rare, but it may be extremely harmful. If you suffered from this condition due to Zyprexa use, the Zyprexa attorneys at Moll Law Group are available to file suit on your behalf. Our firm represents injured individuals throughout the U.S., including in states such as Illinois, Michigan, Ohio, Pennsylvania, Texas, New York, Florida, and California. Call us at 312-462-1700 or use our online form to set up a free consultation with a product liability attorney.