Acute Interstitial Nephritis Caused by Proton Pump Inhibitors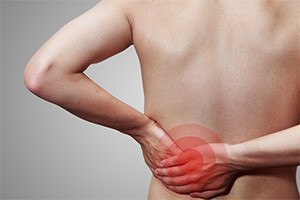 Product Liability Attorneys Guiding Victims of Dangerous Drugs Nationwide
Proton pump inhibitors (PPIs), such as Prilosec, Nexium, Prevacid, Protonix, AcipHex, Dexilant, and Kapidex, are widely prescribed for conditions such as acid reflux, stomach ulcers, and ailments of the esophagus. Some PPIs are even available over-the-counter. Like many other drugs, PPIs can cause a wide range of side effects, some as mild as a headache and, according to certain recent studies, some as life-threatening as acute interstitial nephritis. If you or a loved one have taken a prescription or OTC PPI and now have a kidney disorder such as interstitial nephritis, the knowledgeable proton pump inhibitor lawyers at Moll Law Group are ready to advocate for you.
Interstitial nephritis is a serious illness. Its symptoms may include a change in urine output, bloody or dark-colored urine, nausea, fever, rash, drowsiness or confusion, swelling, and sudden weight gain. The term "nephritis" refers to any inflammation of the kidneys. Nephritis may be caused by autoimmune disorders, infections, toxins, and even strenuous exercise. Interstitial nephritis affects the interstitium of the kidneys and may be either chronic or acute (coming on suddenly). Since acute interstitial nephritis may cause swelling of the tubules in the kidneys, which are supposed to reabsorb water and other needed matter and secrete unneeded substances into urine, prompt medical treatment is needed to minimize harm to the kidneys. If it is untreated, acute interstitial nephritis may lead to renal failure and even death.
Pursuing Compensation for Acute Interstitial Nephritis Caused by Proton Pump Inhibitors
Because of the serious side effects of proton pump inhibitors, including acute interstitial nephritis, chronic kidney disease, and renal or kidney failure, Moll Law Group is currently reviewing possible product liability cases against the manufacturers, distributors, and retailers of PPIs, including omeprazole, esomeprazole, lansoprazole, pantoprazole, rabeprazole, and dexlansoprazole. If a person who has taken a PPI can prove that the drug that he or she took was unreasonably dangerous, he or she may be able to pursue compensation for medical expenses, pain and suffering, loss of enjoyment of life, lost wages, and loss of future earning capacity. Spouses of these patients may have a claim for loss of consortium and loss of society. In cases in which a patient has died due to an illness brought on by his or her medication, a proton pump inhibitor attorney may help the patient's family or estate pursue a survival action or bring a wrongful death lawsuit.
State law governs both personal injury and wrongful death claims. Matters such as the statute of limitations and statute of repose, both of which operate to limit the time for filing suit in a product liability action, vary widely from state to state. For this reason, it is very important that an individual or family who has been adversely affected by a proton pump inhibitor or other drug contact an attorney as soon as possible. Bringing a strong product liability claim requires a substantial investigation, involving securing medical records, obtaining expert witnesses, and determining the full scope of the plaintiff's harm.
Product liability lawsuits often involve multiple theories of liability, such as strict product liability, negligence, or breach of warranty. An attorney who regularly handles product liability claims against the pharmaceutical industry can help you understand whether you may have a viable claim based on a manufacturing defect, a design defect, a failure to warn, or another claim against the parties that made, distributed, and sold the PPI that harmed you.
Contact a Proton Pump Inhibitor Lawyer to Assert Your Rights
To schedule an appointment with the dedicated proton pump inhibitor attorneys at Moll Law Group, call us at (312) 462-1700 or contact us online. There is no charge for the consultation, and in most cases we do not collect a legal fee unless and until your case is settled or a judgment is entered in your favor. Billions of dollars have been collected in cases in which our pharmaceutical injury attorneys have been involved.