New Developments in Taxotere Lawsuits
Product Liability Attorneys Assisting Injured Consumers Nationwide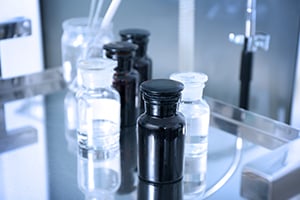 At Moll Law Group, our attorneys are currently handling consolidated Taxotere cases. These are product liability lawsuits brought in connection with the chemotherapy drug Taxotere, which is used to treat multiple types of cancer. Taxotere is a taxane-based cancer drug produced and marketed by Sanofi-Aventis, starting in 1996, as a better alternative to other lower-potency taxanes. The medication is given intravenously, based on an individual patient's characteristics. Unfortunately, there are many potential side effects associated with this drug. As our Taxotere lawyers are aware, it may cause permanent hair loss and baldness, which are not associated with other equally effective cancer treatments.
Sanofi-Aventis has issued warnings to regulatory agencies, doctors, and patients in other countries about the risk of permanent baldness, but it did not provide these warnings to women in the U.S. and their doctors. Instead, it has told physicians that hair generally grows back after the administration of the drug. However, back in 2005, studies showed that there was a substantial risk of permanent hair loss. One out of 10 patients suffered hair loss lasting up to 10 years and five months after chemotherapy, and sometimes longer.
New Developments in Taxotere Lawsuits
All of the federal Taxotere cases have been consolidated in front of Judge Kurt D. Englehardt in the United States District Court for the Eastern District of Louisiana. Any actions that are added will automatically be consolidated with these cases. They are subject to procedures for complex litigation. On November 10, 2016, the court held the initial conference for the case.
The Taxotere lawsuits allege a failure to warn. This is one type of product defect that is actionable. Generally, in a failure to warn claim, you must prove that a claimant suffered harm that was caused by a characteristic of the product at issue, and the injuries arose from a reasonably foreseeable use of the product. In this case, this means that Taxotere was used in a way that the manufacturer should have anticipated. A Taxotere attorney must also show that the specific characteristic of Taxotere that caused the harm is unreasonably dangerous, and it either existed when the product left the manufacturer's control or resulted from a reasonably anticipated alteration of it.
If we can establish a failure to warn in these cases, we will be able to obtain compensation for our clients. This is designed to put them back into the position in which they were prior to using the drug. Compensation may include medical bills, lost wages, disfigurement, pain and suffering, emotional anguish, loss of enjoyment, and other tangible and intangible losses.
Contact a Taxotere Attorney to Assert Your Rights
It may be painful and stressful to suffer permanent hair loss, particularly if you could have avoided it by using a different brand of chemotherapy drug. Often, the only way to obtain an appropriate remedy is by bringing a product liability lawsuit. If you suffered permanent alopecia due to Taxotere, Moll Law Group is ready to represent you in a lawsuit against the manufacturer. Our Taxotere lawyers assist consumers across the country, including in Illinois, Michigan, Ohio, Pennsylvania, Texas, New York, Florida, and California. Billions of dollars have been recovered in lawsuits in which we have been involved. Call us at 312-462-1700 or use our online form to set up a free consultation with a dangerous drug attorney.